On June 21, 2018, H.E. Police General Adul Sangsingkeo, Minister of Labor, presided over the meeting of the Policy Committee on the Management of Foreign Workers to consider together with relevant agencies on the issue of prohibited work. Aliens under Section 7 of the Emergency Decree.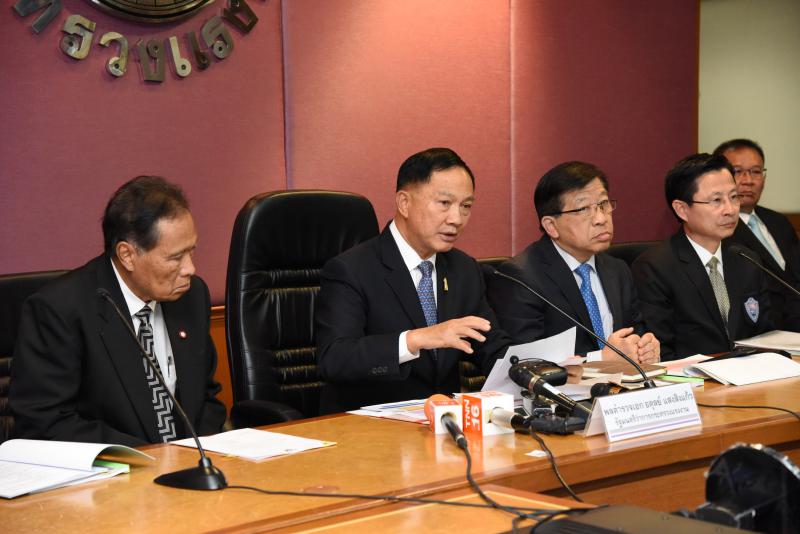 Management of Alien Work: 2017 at Meeting Room, 5th Floor, Ministry of Labor The Ministry of Labor approves the Department of Employment as the secretariat. 1) The job of unlocking an alien can be done in one of the following jobs: a worker who must be legally employed by a foreign worker. 2) Work is prohibited on condition of 11 jobs by foreign workers must be an employee only. At present, there are 8 labor shortages and will only be allowed as needed. 1) Agriculture, animal husbandry, forestry or fishery, except for specialized work. 2) carpentry, bricklaying or other construction. 3) make mattresses or quilts 4) make knives 5) make shoes 6) make hats 7) fabricate a costume 8) Molding or making pottery and work that Thailand must comply with international agreements. The alien must have a professional license under Thai law before applying for a work permit. There are 3 tasks: 1) Control, check, perform, or provide accounting services, except for internal audit from time to time, work on commitments or obligations that Thailand has commitments. The Federation of Accounting Professions 2) engineering work Civil Engineering Design and calculation, system design, research, test project planning, construction control or advice. Except for those who have been registered as engineering professionals and control engineering professions under the ASEAN Mutual Recognition Arrangement (MRAs) and other international agreements relating to transhipment engineering services or a licensed engineering practice civil engineering under the law of engineering. 3) Architectural work related to the design, construction cost estimation or advice except for professional practitioners under the ASEAN Professional Qualifications Framework (MRAs).
          Gen. Adul added that there are 28 works divided into the works that represent the Thai identity and promote the Thai wisdom inheritance of 16, including: 1) wood carving 2) handmade textile 3) woven mat or machine work Rattan, rattan, straw or wood pulp 4) handmade paper 5) make a lacquer 6) Thai musical instrument 7) Making nielloware 8) Making gold, silver, or copper 9. 10) Thai Dolls 11) Monk's alms bowls 12) Handmade Silk Products 13) Make a Buddha image 14) Make paper umbrellas or cloths. 15) Thai lettering by hand 16) Draw or twist silk with hand. There are 11 job opportunities for Thai people: 1) driving in the country or riding a motorized vehicle in the country exclude international airplane. 2) salesclerk 3) auction 4) cutting or polishing of diamonds or gems 5) barber or beauty salon 6) broker or agent Except for brokerage or agency work in international trade or investment. 7) Handmade cigarettes. 8) Guide or tour arrangement. 9) hawking 10) clerical staff or secretary; and 11) legal or legal services except for the job duties or assistance or representation in the arbitration process. In the case where the law applicable to the dispute is arbitrary, it is not Thai law and the work that represents the Thai identity and take into account the opportunities for Thai people to work in Thai massage. Foreign workers can sell goods, but Thai employers or shopkeepers are required to supervise their work. Employees who work in a foreign company can do so, but they must have a driver's license to promote Thai wisdom and identity, labor demand as necessary for national development, international engagement or commitment, and national security are important
          The Ministry of Labor has assigned the Department of Employment to further define the definition of each type of job as proposed by the Board at the meeting and inform the committee to acknowledge. Prior to the submission of the Minister of Labor sign the Ministry of Labor. The law will come into force in July. During the transition within 1-2 months, the Ministry of Labor will focus on awareness to clarify and inform the public about the guidelines for employing foreign workers to work properly and to assess the period before the legal proceeding in the next order.
———————————————